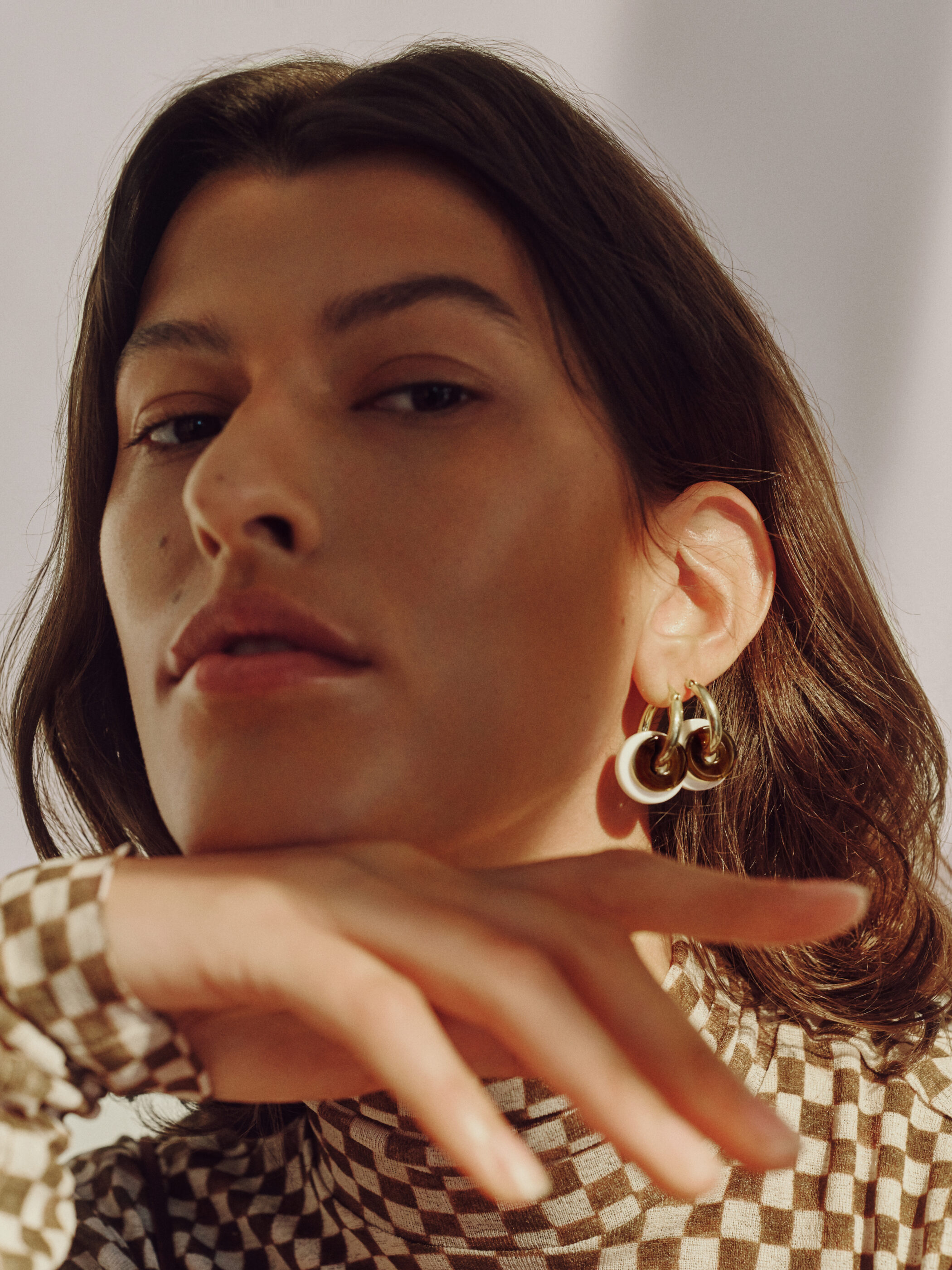 01/12/2020 — Collaborations
Andy Wolf x BRUNA
Launch of the joint Charity Jewellery Collection
It gives us great pleasure to introduce to you Ava, Bella & Willow. They are the result of our charity cooperation with the Austrian jewelry label BRUNA. Besides our common origin in Hartberg, Austria and the high demand on design and quality, we are united by the sense of responsibility in dealing with people and nature.
For our designs we use high quality acetate, which is normally used for the production of eyeglasses. We give the small quantities, which are not sufficient for the production of glasses, the chance to shine and use them for our exclusive jewelry collection.
In order to do justice to our social responsibility as well, we have decided to donate the entire proceeds of the sale to the Austrian children's hospice "Sterntalerhof". This initiative, with its extraordinary interdisciplinary approach, supports and accompanies children and their families in many different ways during a very difficult phase in their lives.
AVA Earrings
A pair of sterling silver 18-karat gold plated hoop earrings with acetate pendant.
Bella Hair Barrette
Barrette made of metal and acetate: the acetate is heated and fitted into the hair barrette blank – without adhesives.
Willow hair clips
2 metal and acetate barrettes: the acetate is heated and fitted into the hair barrette blank – no adhesives.