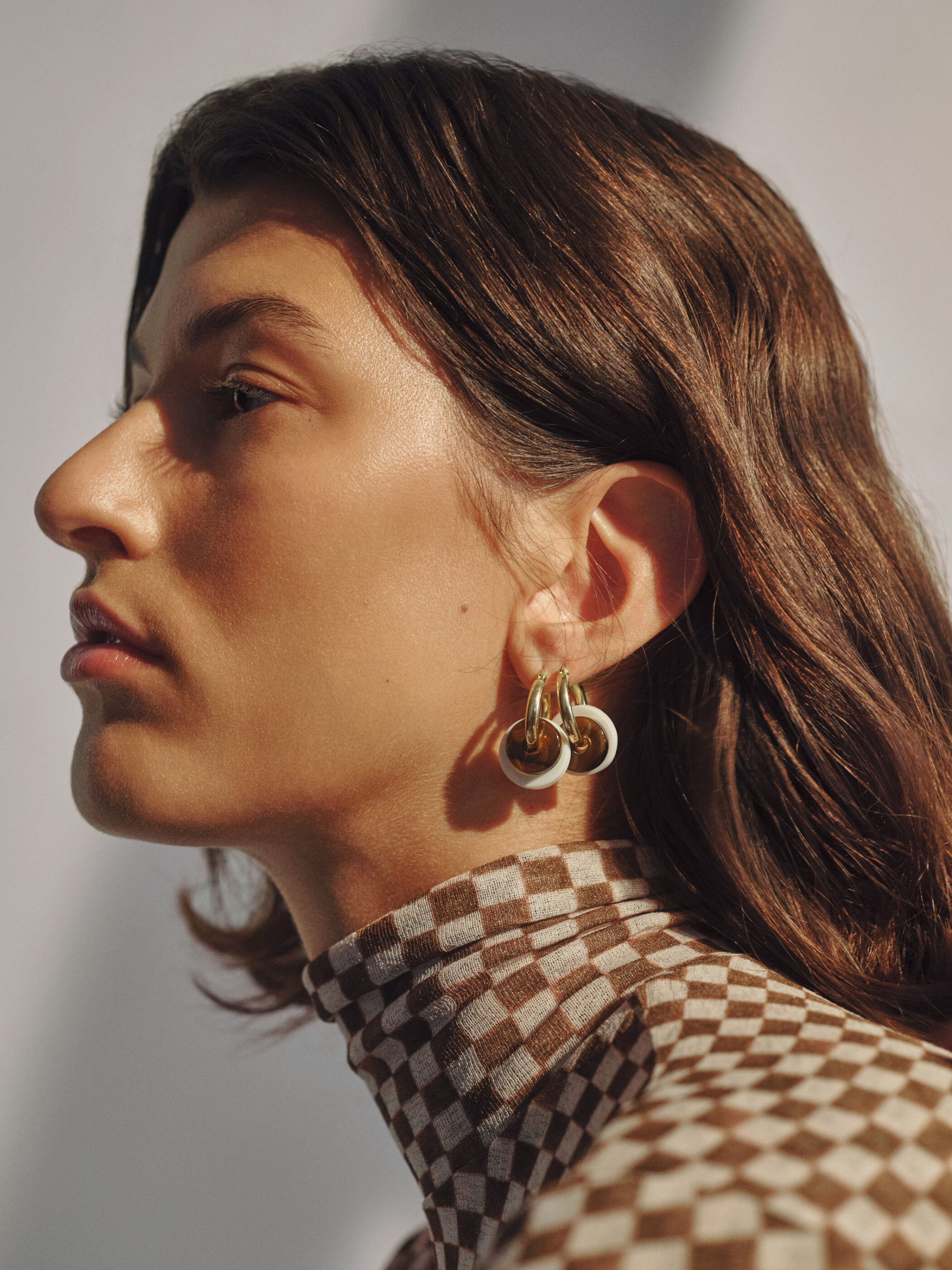 05/03/2021 — Collaborations
Andy Wolf x BRUNA
We donate 12.500,00 € for the children's hospice Sterntaler Hof!
March 5th was an exciting day for us – it was the day of the donation handover of our charity cooperation with Bruna! Through the sale of our exclusive jewelry collection ANDY WOLF x BRUNA and the Winterset Merch we were able to donate an incredible 12.500 € to the children's hospice Sterntaler Hof. Helena Milchrahm from Bruna, Mag. Harald Jankovits, the managing director of Sterntaler Hof, and we are overwhelmed. A very big thank you to everyone who supported our campaign by buying the fine pieces of jewelry! We like to show responsibility – preferably together with you.
" We believe everyone can make a difference. "
ABOUT BRUNA
BRUNA was founded in 2019 by Helena Milchrahm & Simon Rupp and stands for timeless elegant design, which sees nature as a source of inspiration for the sustainable genuine jewelry. Worked with recycled gold and sterling silver, which are sourced from certified companies. The designs are complemented by pearls, shells and gemstones from local artisans in Italy and Thailand. Production takes place in small, ethically run family businesses that have traditional know-how that has been passed down over decades and is reflected in the jewelry. BRUNA is part of the 1% For The Planet organization and donates one percent of their sales annually to environmental organizations around the world.