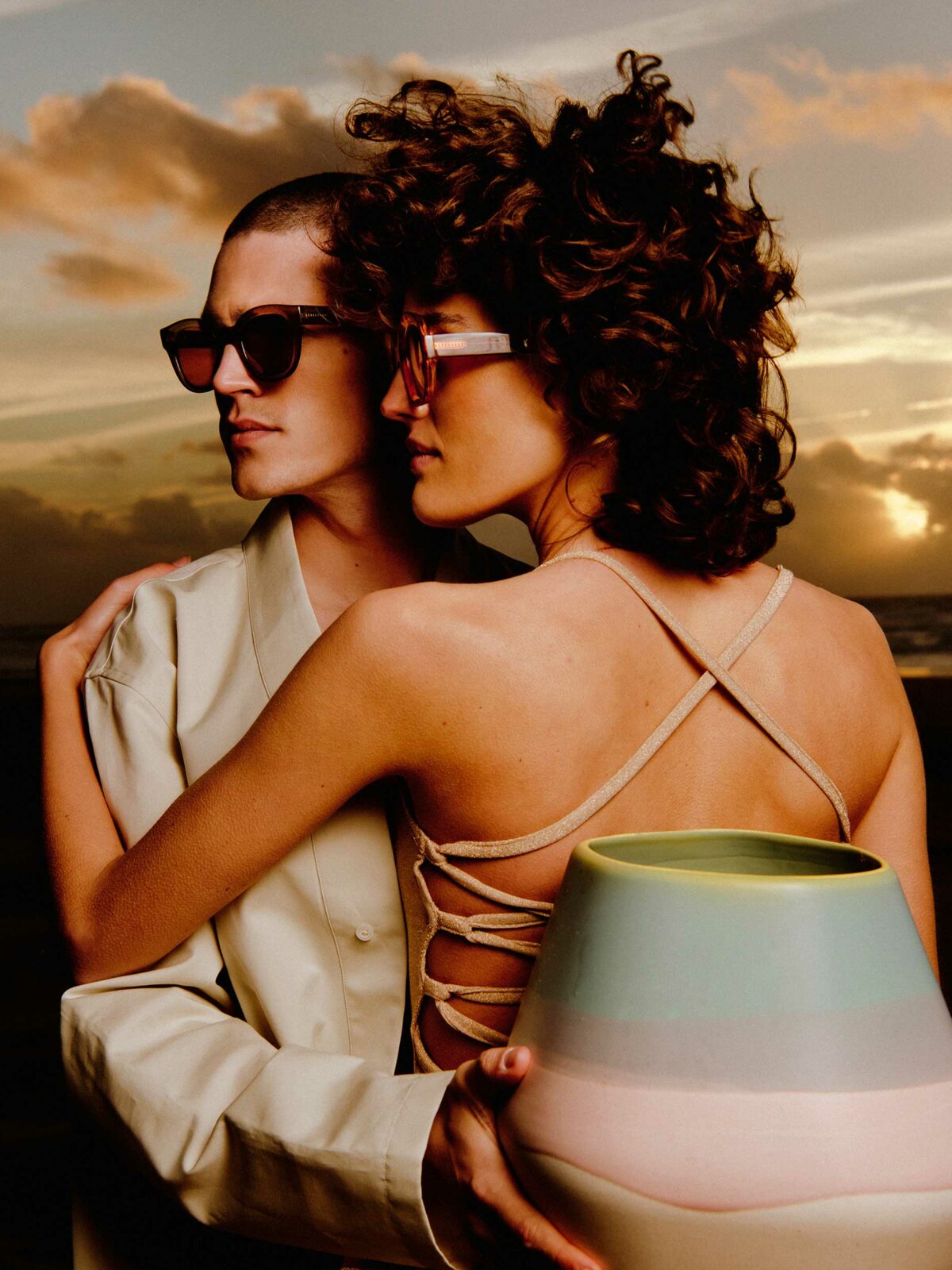 08/07/2022 — Collaborations
ANDY WOLF X MOTEL A MIIO
The Paraiso Capsule Collection by Andy Wolf x Motel a Miio finds its inspiration in a paradisiacal spot on earth: it captures the light of dawn, the play of colours on the rocks, the smell of fine sand. Who wouldn't want to immerse themselves in such a paradise?
The Paraiso Collection captures the light of dawn, the play of rock colors, the smell of fine sand. Who wouldn't like to dive into such a Paradise?
ADAM & ALBA
ADAM (left) and ALBA (right) sunglasses are a paradisiacal pair. ADAM is a classic unisex panto frame, ALBA is feminine, organically shaped and oversized. Deliberately placed facets add depth and three-dimensionality to the frames – ADAM has a subtle, slightly angled inner facet all around the lens. ALBA contrasts this with a deep facet and a material thickness of 10 mm acetate. The pair glows in summery colors: a refreshing vertical pink-grey gradient, a honey brown, a classic beige-brown and a bright brown-blue gradient with a yellow accent.
ADAÕ & AURORA
If you look at the organic shape of the vase from above, you can see the same shape as the lenses of the sunglasses. For the ADAÕ tray, the lens of the ADAM unisex frame was adopted, giving the tray its shape. The AURORA vase has fresh, overlapping colour accents, the ADAÕ bowl plays with colour highlights on the rim. Both pieces were handmade and painted in Portugal, each product is unique.